5th International Symposium of the Serbian Surgical Society, April 20-21, 2017



Dear Colleagues,

It is my pleasure to inform you that the 5th International Symposium of the Serbian Surgical Society will be held in Novi Sad, from 20 to 21 April 2017. The Symposium is organized by the Clinic for Abdominal, Endocrine and transplant surgery of Clinical Center of Vojvodina and Surgical section of Serbian Medical Society.
More than 20 invited lecturers from Serbia, Europe, South Chorea and Japan, most of who are leading world surgeons in the field of laparoscopic liver and pancreatic surgery as well as in the field of the liver and pancreas transplantation will participate in the Symposium.
In addition to these two subject matters, this event will cover the following topics: laparoscopic surgery of the colon, spleen, adrenal and thyroid gland as well as the treatment of colorectal liver metastases, primary liver tumours and pancreatic traumas.
I cordially invite you to help us, with your active support and participation, in the work and the successful realisation of the symposium, which will have far-reaching positive effects on the further development of the transplant and laparoscopic surgery in Serbia.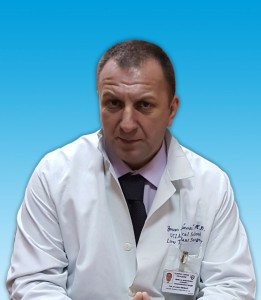 Sincerely,
Symposium chair,
Prof. Zoran Milošević, MD, Phd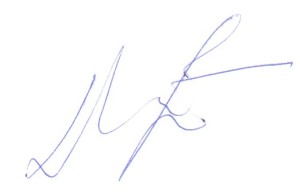 DATE
20-21 April 2017
VENUE
NIS Congress hall
Narodnog fronta 12, Novi Sad
REGISTRATION FEE
free of charge
CME
Symposium is accredited by Serbian Health Council as International Symposium
no. A-1-1033/17
– speakers – 10 CME points
– participants – 6 CME points
ACCOMMODATION
Hotel Park 
Novosadskog sajma 35, Novi Sad
Special rates for participants:
Single room – 49 €
Double/Twin room – 54 €
Prices are per room, per night with breakfast included
City tax is not included
Contact for reservations: prodaja@hotelparkns.com 
Go Wakabayashi  MD, PhD, FACS
Ageo City, JAPAN
Goro Honda MD, Phd, FACS
Tokyo, JAPAN
Hong-Jin Kim MD, PhD, FACS
Daegu, KOREA
Jacques Belghiti MD, PhD, FACS
Paris, FRANCE
Eli Kakiashvili MD, PhD, FACS
Naharia, ISRAEL
Kluger Yoram MD, PhD, FACS, FEBS
Haifa, ISRAEL
GuidoTorzzili MD, PhD, FACS
Milano, ITALY
Arpad Ivanecz MD, PhD
Maribor, SLOVENIA
Ales Tomazic MD, PhD
Ljubljana, SLOVENIA
Nikola Vladov MD, PhD
Sofia, BULGARIA
Nikolay Belev MD, PhD
Plovdiv, BULGARIA
Karoly Kalmar Nagy MD, PhD
Pecs, HUNGARY
Janos Bezsilla MD, PhD
Miskolc, HUNGARY
Laszlo Sikorszki MD, PhD
Kecskemet, HUNGARY
Yaman Tokat MD, PhD, FACS
Istanbul, TURKEY
For any additional information, please contact the symposium secretariat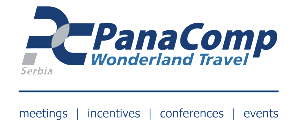 PanaComp – Zemlja čuda
Bul. Cara Lazara 96, Novi Sad, Serbia
E-mail: mice@panacomp.net
Phone: 021/ 466-077